ABOUT VITA
United Way's Financial Empowerment Zone (FEZ) provides free tax preparation services, case management help with enrollment in income supports and financial literacy workshops to increase the financial stability among lower-income working families in Passaic County.
Our goal is to increase the number of families who are able to meet their basic needs and increase their financial stability.
During tax season, United Way of Passaic County works with community partners and IRS-certified volunteers to offer free tax preparation sites in Passaic and Bergen Counties. Beginning each February, we assist low-and-moderate-income-households with income tax preparation. The earned income tax  credit helps to lift more families out of poverty each year around tax filing  season. EIC rewards the working poor and puts money back into the clients hands, and therefore the community.
Services provided:
Federal and State Income Tax Preparation
Assistance with New Jersey Property Tax Reimbursement (Senior Freeze) and Homestead Benefit forms
Screening for Health Insurance
Referral and assistance with FAFSA
Importance of VITA 
Randy Allen, Director of Community Impact for United Way, said, "United Way's VITA partnership supports financial stability by allowing tax payers to keep the full amount of their return. In most cases, tax payers reinvest those dollars back into their community through increased savings, bill pay and purchases in their community. We are thankful for the partners who helped make the 2021 VITA Program a success."
---
Still need help with your 2022 taxes?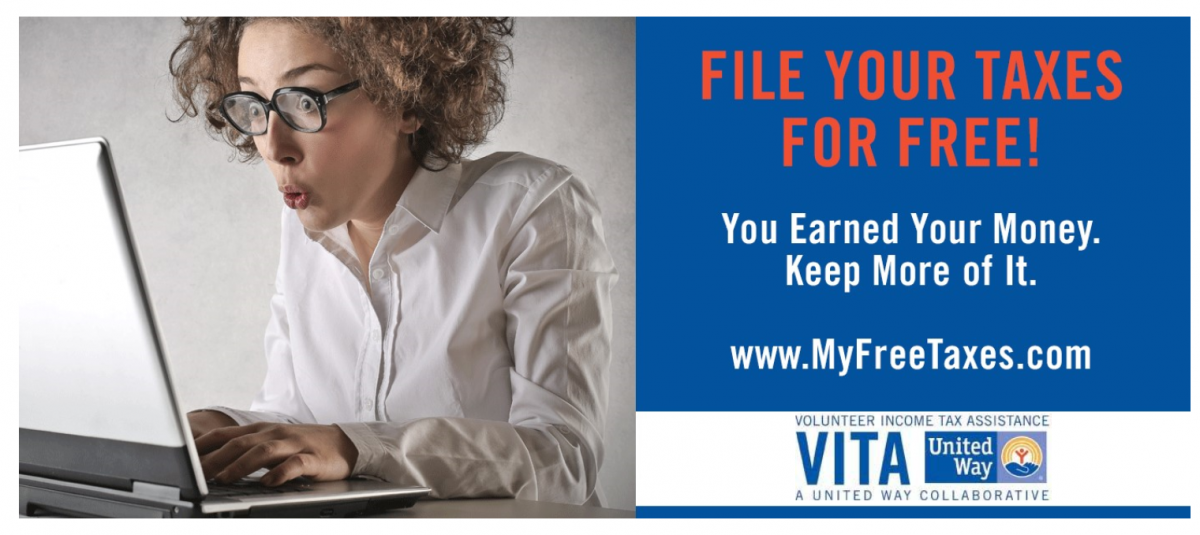 www.MYFREETAXES.com
Available in English and Spanish — FREE ONLINE Self-Preparation Income Tax Prep for Federal and State Returns through My Free Taxes for individuals and families making less than $100,000 in 2021.
Ride Share Income Taxes
If part (or all) of your income is derived from ride share such as Lyft or Uber, please refer to this link for additional information on filing taxes. Rideshare Income Taxes
---
WE NEED YOU!
BECOME A TAX PREP VOLUNTEER in 2024!
The United Way of Passaic County has immediate need for the following volunteers as part of the annual Volunteer Income Tax Assistance (VITA) program
* Income Tax Preparers
Build your resume and help your community as a Volunteer Certified Tax Preparer. No tax preparation experience necessary. Volunteers receive FREE training in January and become certified through the IRS! Training is available in Paterson or online.
* Greeters/Intake Specialists/Translators
We especially need volunteers that can speak languages included, but is not no limited to, Arabic, Bengali, Farsi, French, Polish, Spanish, and Turkish.
Sign up at https://www.volunteerpassaic.org/need/detail/?need_id=382326